VOX Cinemas at The Avenues in Bahrain
Are you ready for the ultimate movie experience? Visit VOX Cinemas at The Avenues and you can choose from multiple ways to enjoy your movie, including our premium THEATRE concept and MAX, the mega-screen experience. Imagine your favourite characters projected in pin-sharp clarity onto a 20m screen, and then add on sound quality so good you'd think they were standing right next to you - that's the MAX experience! Why not turn a simple movie event into a truly memorable evening by booking a seat at our THEATRE experience? With in-cinema waiter service, get the finest gourmet meals served right to your spacious leather chair. VOX Cinemas is located on the ground level close to the on-site parking areas.
Location: Ground floor
Address: Manama, Bahrain
EXPERIENCES AVAILABLE
Try something new every time you visit VOX Cinemas. With over eight unique moviegoing experiences, you'll never get tired of watching movies in style! How will you be watching the latest blockbusters?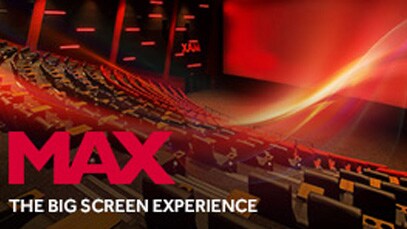 MAX
The magic of movies begins when you escape into worlds that are larger than life. MAX has a screen over 20-metres wide, crisp digital imagery with laser projection and Dolby
---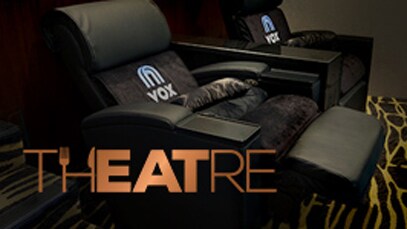 THEATRE
We've created the ultimate dinner and a movie experience
Enjoy the exclusive lounge while you choose from an extensive menu that includes decadent dishes.
---
Food and drinks
For every film, there's the perfect snack. Whether it's sweet or salty popcorn, chocolate treats, or something a little more sophisticated, VOX Cinema's selection of food and drink complements your viewing experience perfectly.
Click on the button below to know more and to check out the menus.